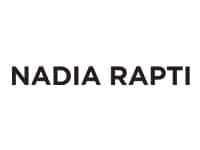 Nadia Rapti You&Eye Longsleeve Blouse Woman
You and Eye Longseeve blouse can be worn both from males and females! The print represents the union of the two gender symbols ,creating a unique pattern  that symbolizes the unified identity of people not defined only for male or female indications.
Wears yours with everything!
After Add to Cart Area