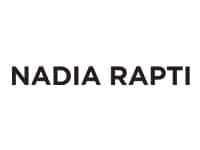 Nadia Rapti You&Eye Jacket Olive Green
Outdoorsy jackets are big this season and Nadia Rapti has plenty of practical elements that make it as functional as it is cool. Modeled on traditional bomber styles, You & Eye Jacket it's cut for a relaxed fit.
Wear yours with everything from jeans to bodycon dresses.
After Add to Cart Area