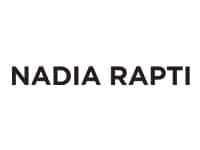 Nadia Rapti Cabana Dreams Pants
Cabana Dreams are made from cotton denim which is soft and slightly
stretchy, just like the pairs you've worked hard to perfectly wear in. Cut
for a high-rise fit, they have wide legs which will work with sneakers and
loafers alike. Style yours with everything from cropped tops to oversized
T-Shirts.
After Add to Cart Area